Teoson
Maribor (Slovenia)
¿Qué tratas de decir con tus graffitis?
What do you try to say with your graffiti?
Expresarme a mi mismo, entretener a la gente.
Express myself, entertain people.
¿Qué te motivo para empezar a ser un escritor de graffiti?
What motivated you to get started being a graffiti writer?
Amigos lo hicieron, por lo que me fui con ellos.
Friends did it, so i went with them.
¿Qué piensas de la idea de publicar tus graffitis en nuestra web como es elrincondelasboquillas.com?
What do you think about the idea of us publishing your graffiti on our web «elrincondelasboquillas.com»?
Genial, me gusta cuando mi trabajo es visto también por otros.
Nice, i like when my work is seen also to others.
¿Cuál es tu estilo?
What is the style you use?
Uso diferentes estilos, mas recientemente una forma de mezcla de surrealismo con letras.
I use different styles.. more recently a modern way of realismus mixed with lettering.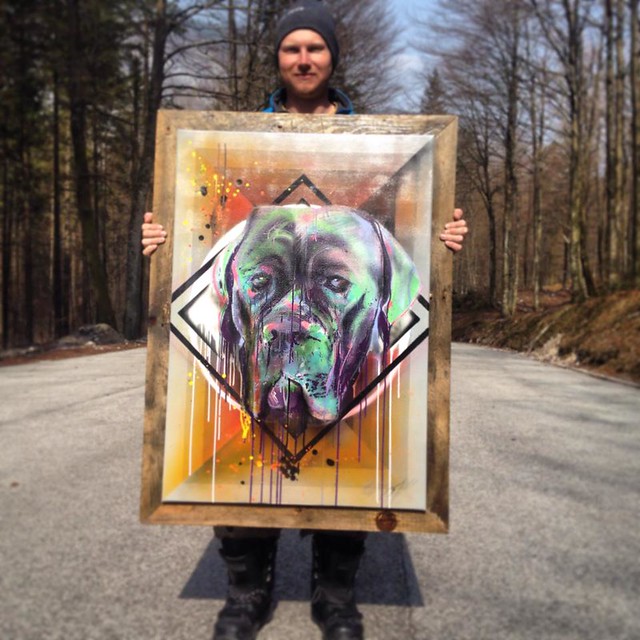 ¿Cuál es tu película de graffiti favorita?
What is your favorite graffiti film?
Dirty hands.
¿Cuál es tu crew?
What is your crew?
RU Crew – (Leenos)
RU Crew – (Read Us)
¿Cuáles son tus escritores favoritos?
What are your favorite writers?
Pose, Roid , Gris1, Amor, Sofles.
Y para acabar ¿algo que quieras decir?
And to finish something you want to say?
Continua pintando, se creativo hazlo por amor y no por puro ego.
Keep on painting, be creative, do it for the love of it,  not to push your ego.